On September 24, five French people set foot on the land of China. They are Clarins and IFF business group who are in charge of osmanthus flower project. The purpose of their visit to China is to know the osmanthus market in China, so as to promote osmanthus products to the world. As the largest osmanthus products' manufacturer in China, we have the honor to accompany them all the way and make a contribution to the osmanthus fragrances waft around the world.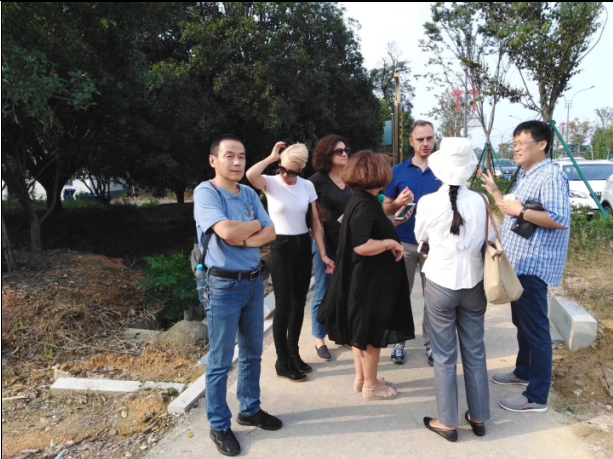 During the picking and purchasing period of osmanthus flowers, we visited several major raw material producing areas of osmanthus flowers in China -- Anhui, Zhejiang, Jiangsu, Hubei, Sichuan, Guangxi and other places. We have visited osmanthus planting fields and forests during this trip, and they have participated in the whole process of osmanthus picking, purchasing, salting and producing. All of us gained a lot.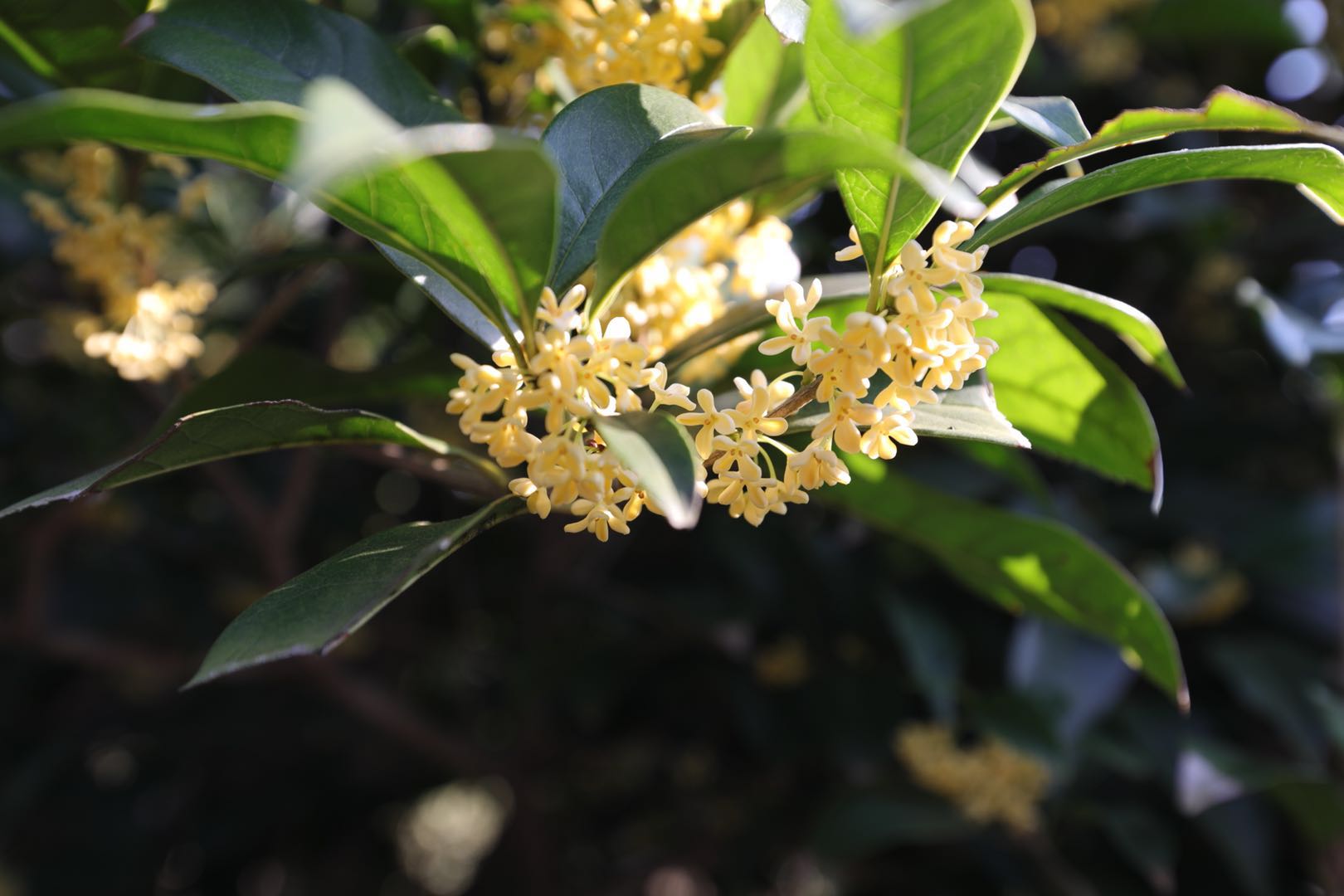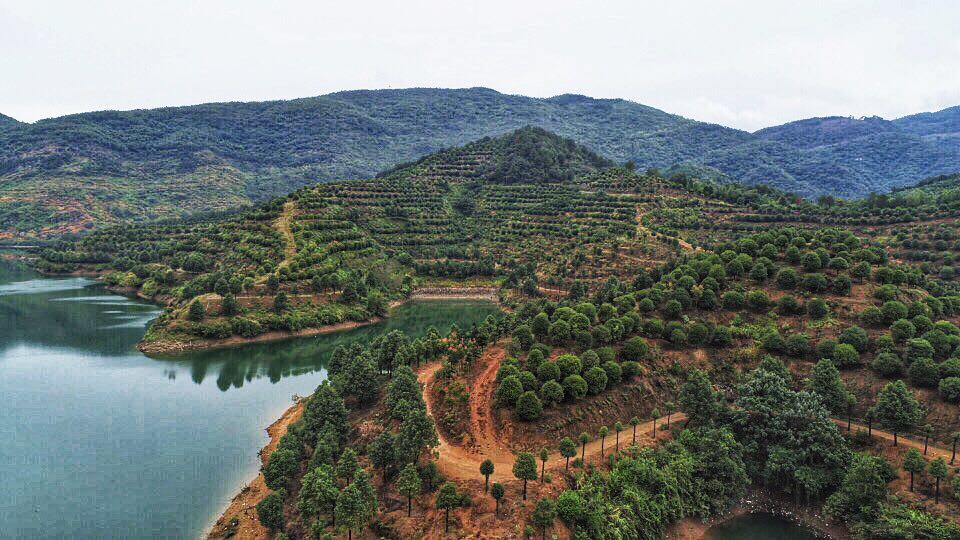 Look, farmers are busy in picking flowers.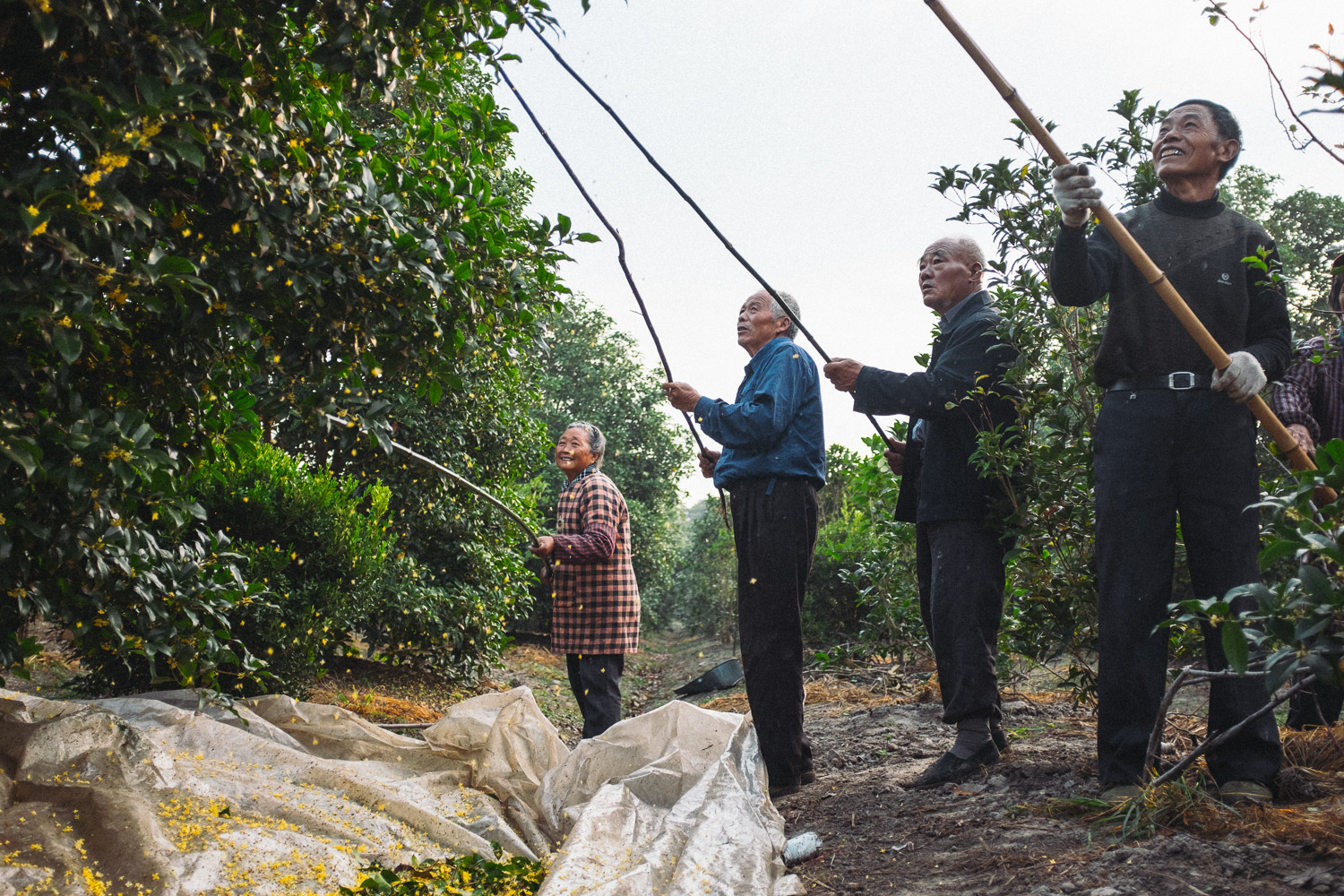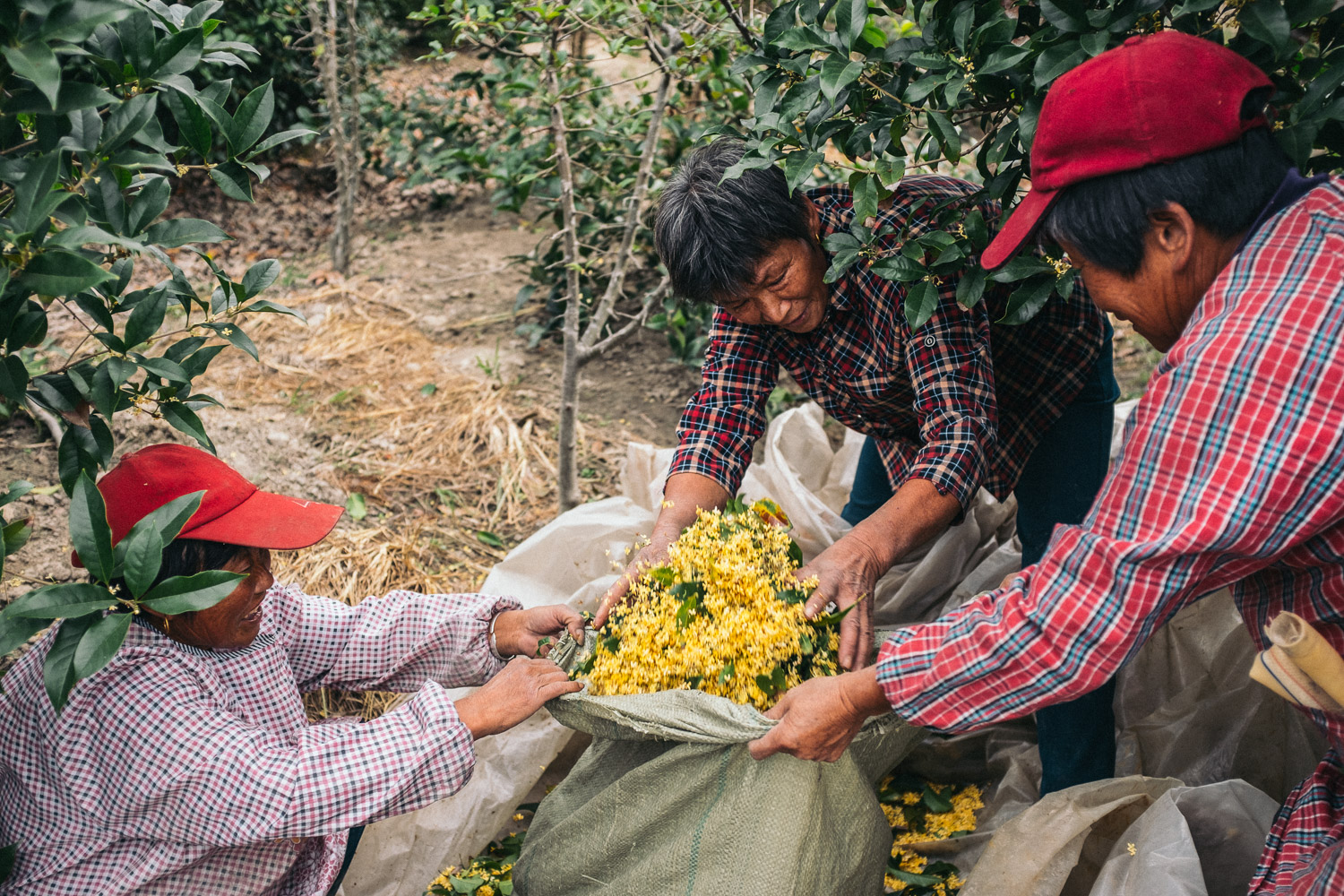 Now they are doing the salting process in order to keep the flowers' aroma because if the fresh flower don't be salted in 24 hours, sweet aroma will exhale from the flowers. The workers are try their best to make sure the new batch of osmanthus concrete production.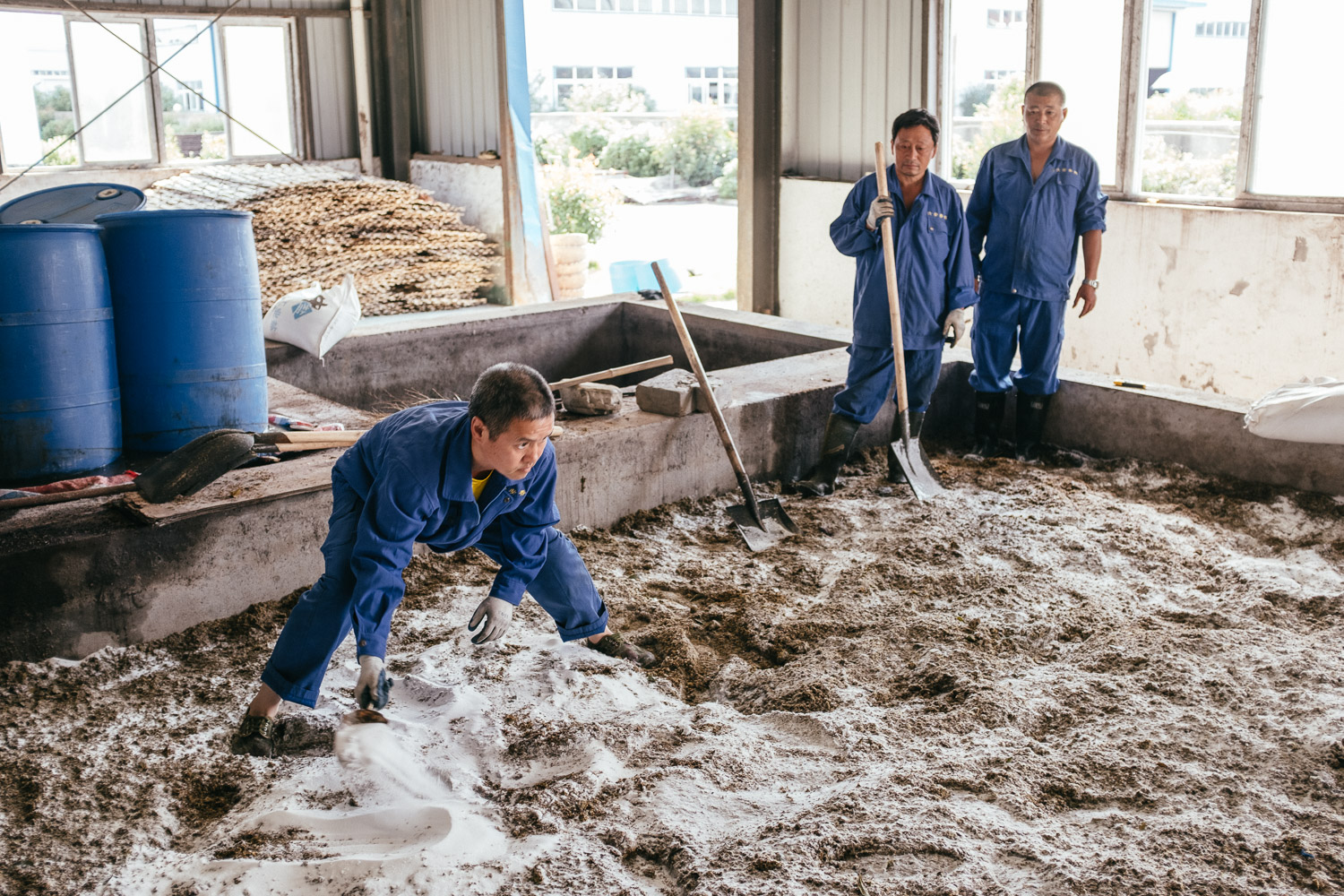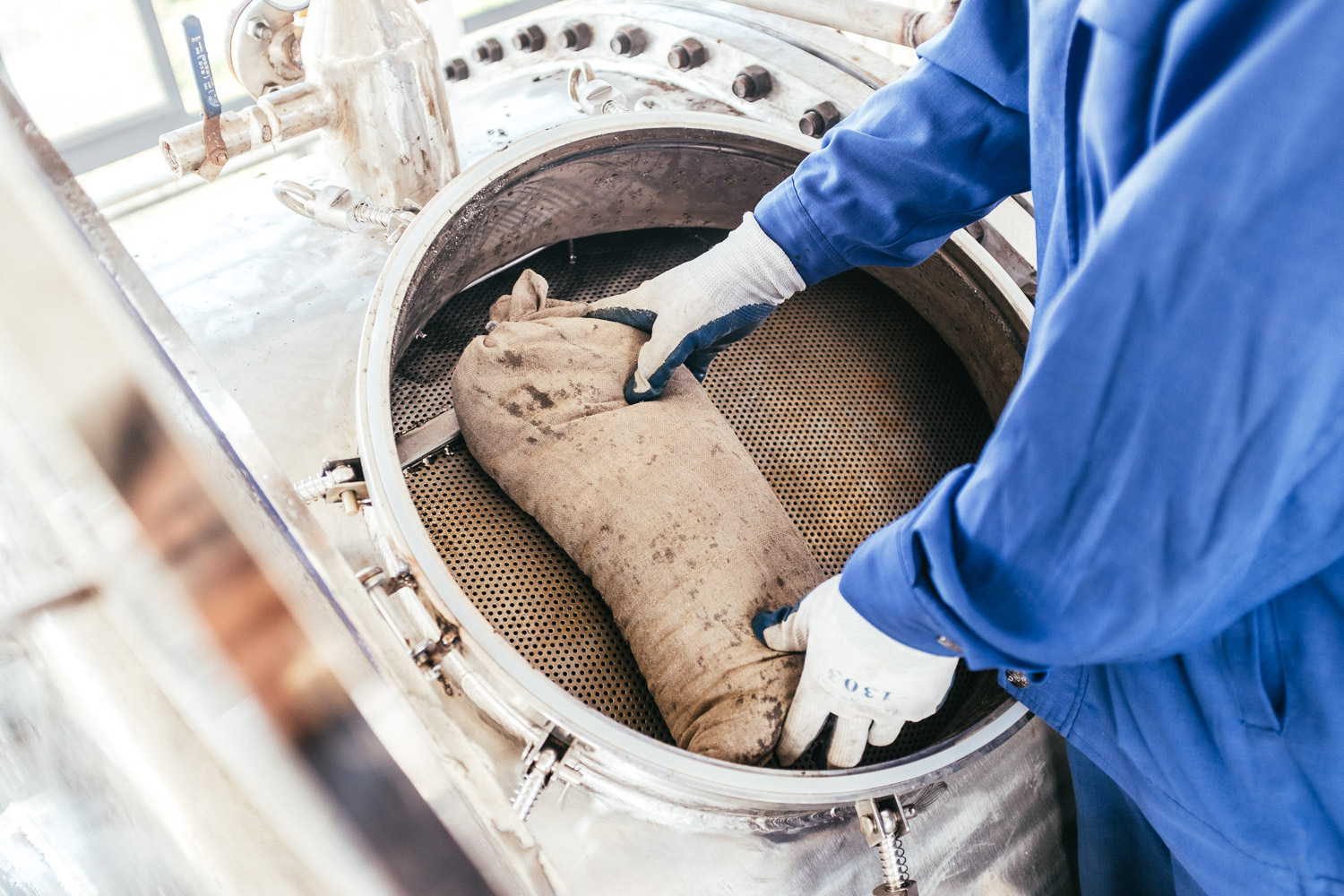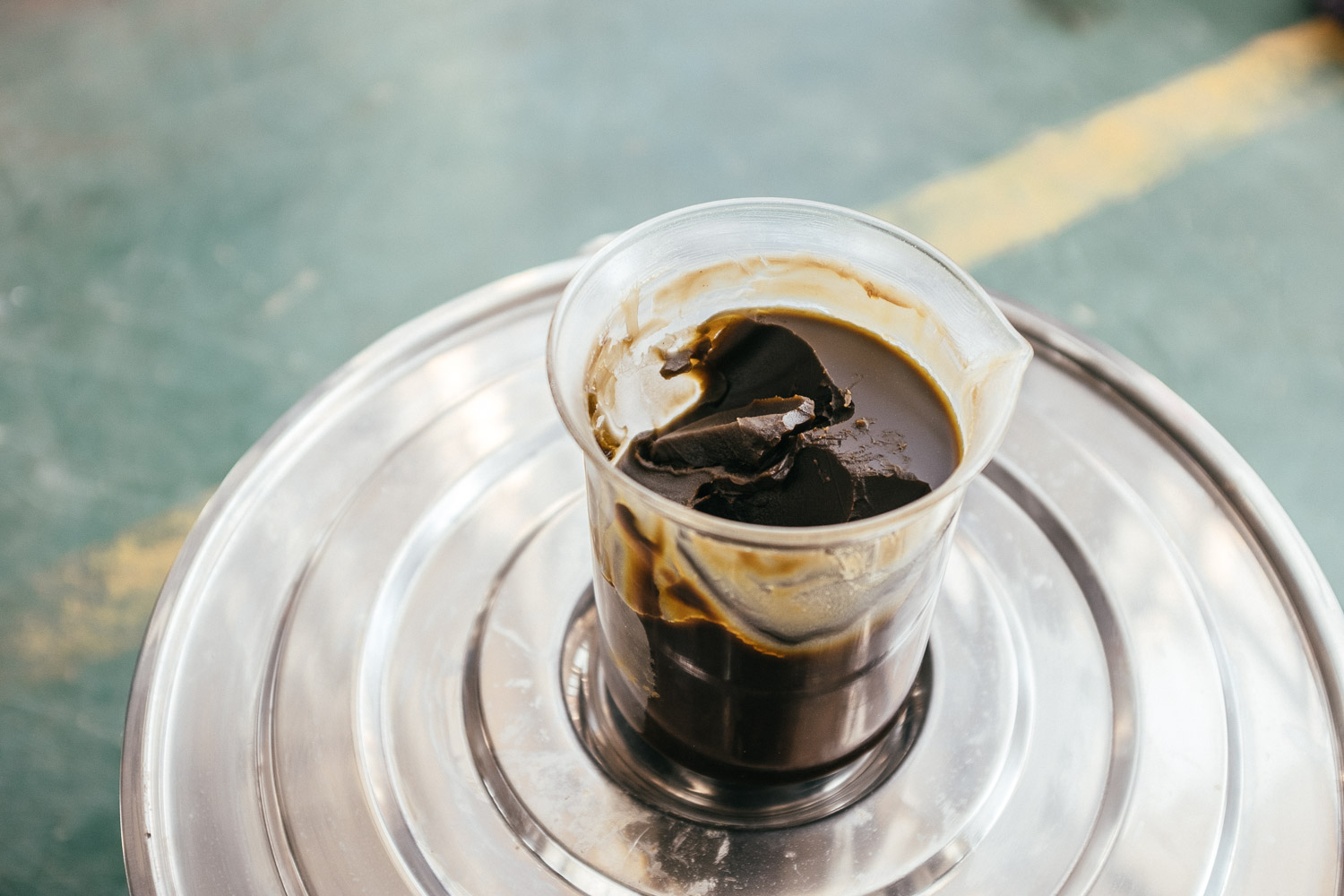 It's really a nice trip and we have dinner together at the last day of this trip. At dinner, both of us hope we can have a friendly cooperation. Cheers for our friendship!